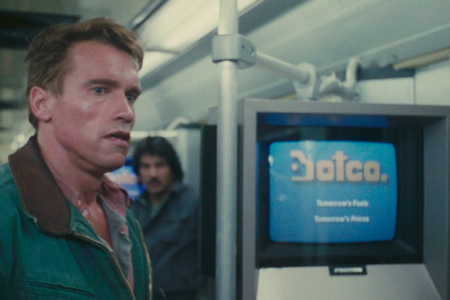 Botco
Energy, Fuel, Service
Year 2084
Botco is a robotic filling station offering high energy, fusion and fission fuels for space vehicles.
Overview: The Botco Visual Identity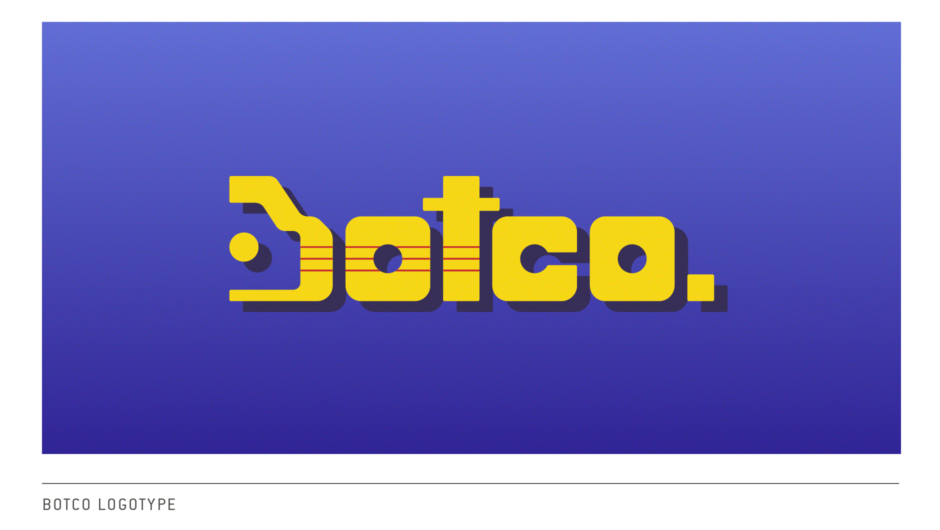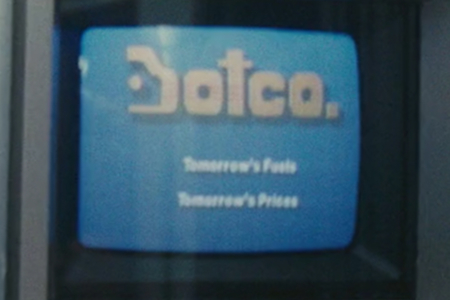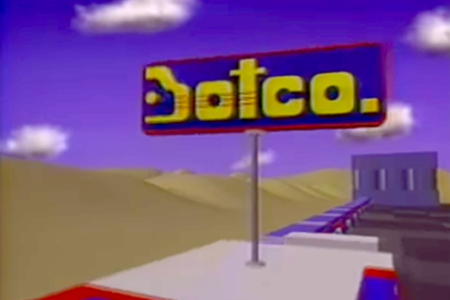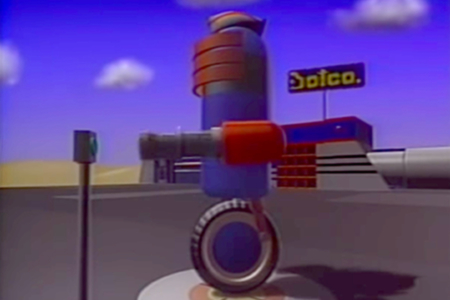 Analysis: The Botco Identity
Botco doesn't get much screen time in the film, as we are just catching the tail end of their commercial as Quaid gets back on his feet in the Metro subway car, after he narrowly escaped being riddled with bullets by Richter. All we get to see is the commercial's closing logo reveal and slogan (Figure 1.1), as the voice-over reads, "Botco. Tomorrow's Fuels, Tomorrow's Prices."
The color here is a bit deceiving. Due to the scene's lighting and it being on a CRT monitor, the yellow and red in the logotype are really washed out. If you look closely though, you can just barely make out three red lines running horizontally through B-o-t in the custom lettering of Botco. For a better view of this logo, we need to look at where it originally came from — a 1985 computer animation demo by Pacific Data Images (PDI).
PDI was a pioneer in the world of computer animation, creating effects and graphics for film and television in the 80s and 90s, before it was bought by Dreamworks in 2000.
It's in one of PDI's earlier demos from 1985, that we can find the Botco commercial in its entirety, portraying a futuristic filling station tended by wheeled robots (Figures 1.3, 1.4), dispensing high energy fuels for all of your space vehicle's fusion or fission needs. All delivered "factory direct" without the need for "those expensive re-entry fees."
It's a pretty wacky video, and being 3-D computer animation I can see why they cut the footage to use just the logo in Total Recall. But like many of the other fictional identities that appear in film, it's funny that they used a logo that had a previous life outside of it.